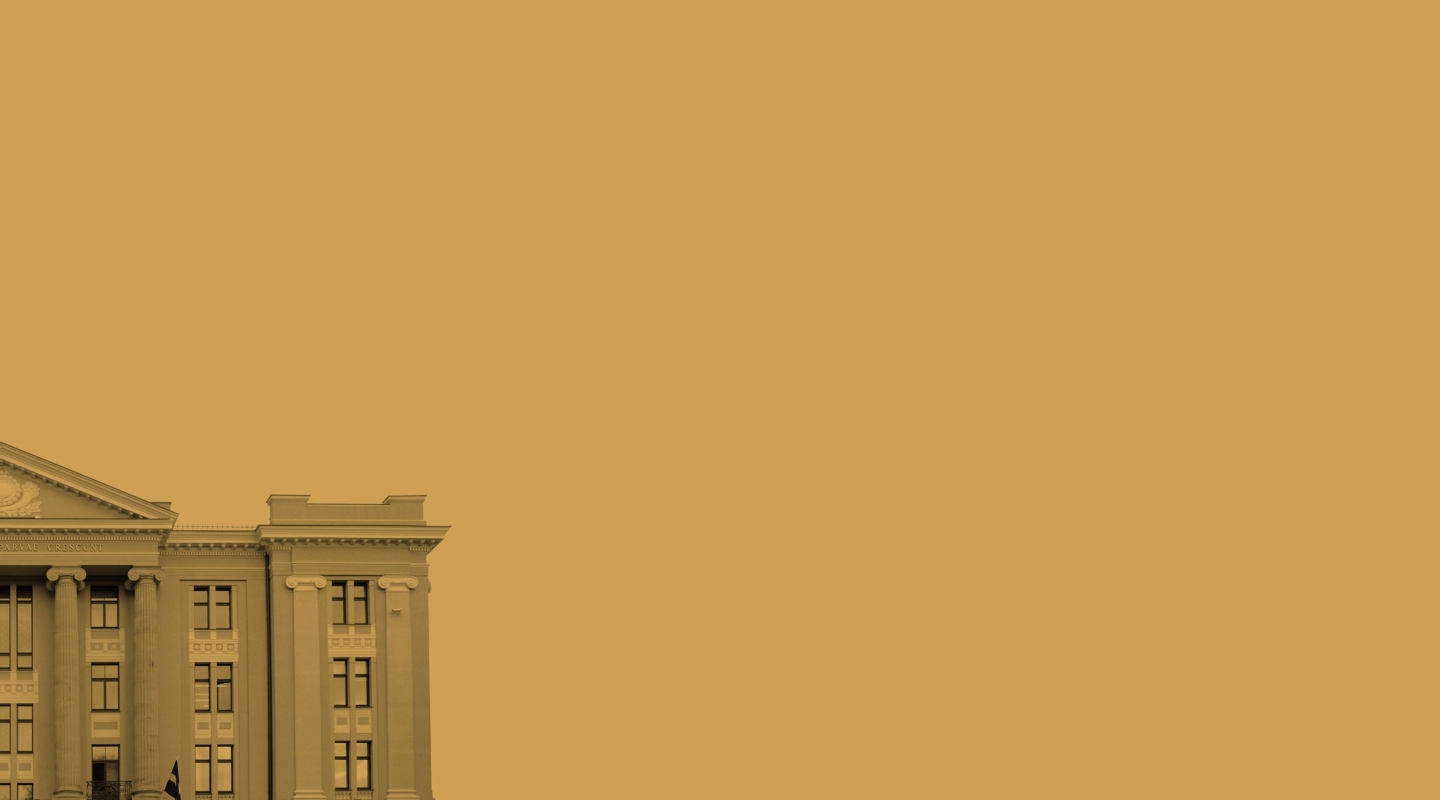 Celebrating the MFA building's centennial
In 2015, the Latvian Ministry of Foreign Affairs celebrated the centennial of its historical building. To tell the story of the building a multimedia presentation was commissioned.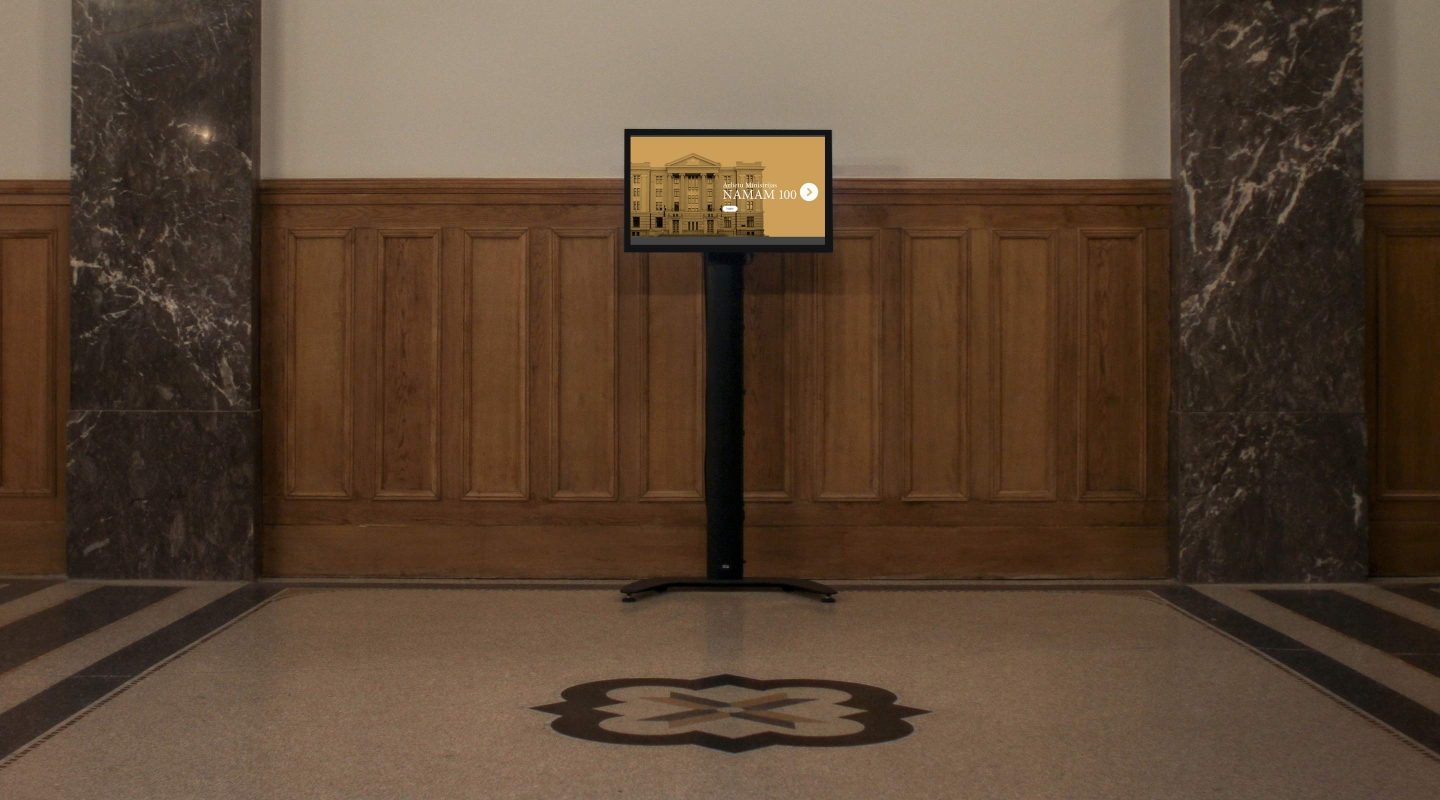 The presentation tells the story of the building through three sections: the facade, the interior and its history. The presentation was opened by the Latvian Minister of Foreign Affairs.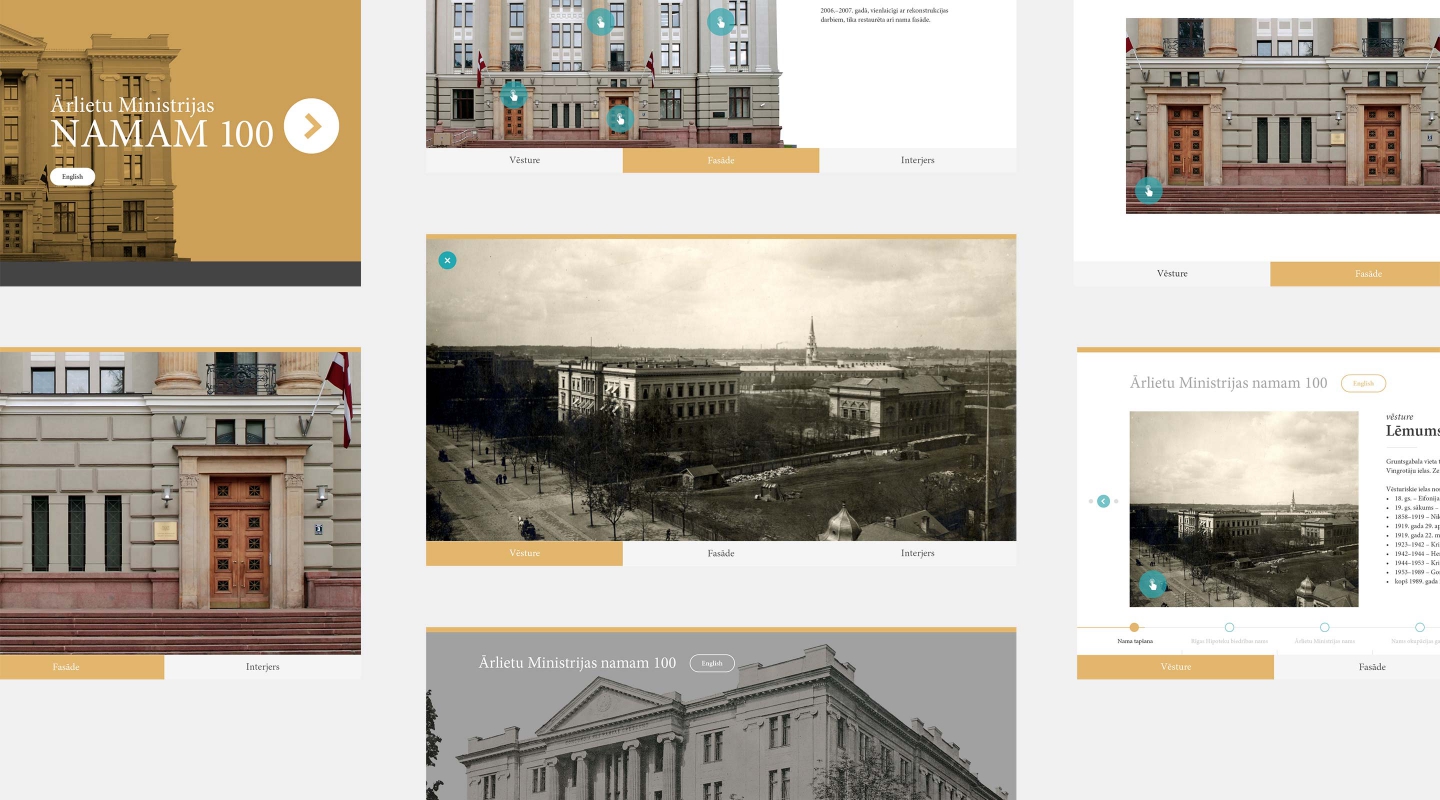 We delivered the concept, UI/UX design, development and illustrations.
Typefaces used
We have collaborated with the digital design studio Graftik in developing a multimedia presentation for the Ministry of Foreign Affairs in English and Latvian. The result has been welcomed very well by the ministry employees as well as guests from Latvia and abroad. Graftik is a professional team, capable of providing creative solutions and characterized by an organized thinking and precise delivery.